The Fire Mountain Staff
Administration

Aaron Huey, Co-Founder, and President
Aaron has been working with children, teens, and parents for over 18 years. After ten years directing camps and empowerment programs around the world, Aaron opened Fire Mountain because he wanted to work with kids and families on a deeper level. Over the first few years of running programs like Teen Rites of Passage The Warrior Phoenix Challenge, and numerous cries for help from parents, Aaron realized the need to turn his efforts towards teens struggling with drugs, alcohol and the behaviors and issues related to addiction. An addict in recovery since 2000, he felt a calling to put together an expert team and open Fire Mountain. His mission is to awaken confidence and leadership. "It's not about being better, it's about giving up the struggle to be different from who you are."
Aaron's formal educational background is in acting. He graduated from the top acting school in the US, The American Academy of Dramatic Arts in 1990. His skills in comedy and drama make him an influential speaker and presenter, and a favorite among the kids. His confidence, compassion, and humor set the tone for deep healing, and fun.
Aaron is also trained as an EMT, a Wilderness Survival Instructor and Martial Arts teacher, all of which he weaves into the Fire Mountain RTC curriculum.
---

Shari Simmons, LCSW, Executive Director
Shari received her Master's degree in Social Work from the University of Denver in 1993 and became a licensed clinical Social Worker in 1995.  She has had a 28-year career as an adolescent therapist and Clinical Director at several residential facilities in Colorado.  As the Clinical Director at Mountain Crest Psychiatric Hospital in Fort Collins, Shari ran the adolescent facility for 10 years and started a teen homeless shelter.
Most recently, she has been a consultant for various treatment programs in the state where she trains staff on trauma-informed care, develops strategic goals and provides tools to enhance programming.  She is currently an Adjunct Professor at CCU and UNR.  Her area of expertise is in mental health and trauma and she considers it a personal mission to train anyone who will listen to these topics so that people who suffer are met with compassion and understanding. She is currently writing a book on trauma for clinicians.  When not working, she is hiking, biking, canoeing or traveling.
---
Medical Team

Dr. Nancy Brown MD
Nancy is the Founder of Integrative Family Medicine in Boulder Colorado. She is a family doctor and received her medical degree from Harvard Medical School. She has been practicing medicine for over 25 years and currently specializes in Integrative Medicine and nutritional counseling to support optimal health.
---

Dr. Mary Braud, Psychiatrist
Dr. Mary Braud graduated from Louisiana State University Medical Center in 1989. She went on to complete the residency program in pediatrics at Oregon Health Sciences University. She joined the Greeley Medical Clinic and worked there as a pediatrician from 1992 until 1994 when she decided to pursue further training in psychiatry. She did the adult psychiatry portion of her studies at the Menninger Clinic in Topeka, KS. She completed the two-year fellowship in child and adolescent psychiatry at the University of Colorado Health Sciences Center in Denver, Colorado. She was the chief resident for the second year of that program.
Dr. Braud worked at The Children's Hospital in Denver, Colorado for one year after completing her training. She then worked at Jefferson Center for Mental Health in Jefferson County, Colorado for 5 years before starting her private practice in 2005.
Dr. Braud has extensively studied alternative medicine. She has done programs with the Center for Mind-Body Medicine, the Autism Research Institute and the Institute for Functional Medicine. She completed the certification program offered by IFM in 2014. Thus, she is able to combine her knowledge of conventional psychiatric treatment with an approach that aims to address the underlying causes of mental illness.
---
 Clinical Team
Tina Boyer LSW, Therapist
Tina completed her Master's degree in Social Work at Colorado State University. During this time, she became certified in Mediation and Advanced Clinical Behavioral Health. Her professional experience includes working in geriatrics and hospice with an emphasis on mental health. She is a graduate of the Family Leadership Training Institute. During this time, she implemented and facilitated a support group for parents raising children with special needs and brain disorders. She spent five years as the Vice President of the Larimer County Autism Society and Director for community awareness. Tina enjoyed her time in Santiago Chile volunteering in schools for children with autism and at a local community resource center for children. She has also completed a suicide and sexual assault training while volunteering for the sexual assault hotline. Tina is passionate about advocating for children and their families. She has dedicated her life to improving resources for families with children who have special needs.
---
Hunter Tolman MFTC, Therapist
Hunter is originally from Salt Lake City, Utah. He completed his undergraduate degree at Brigham Young University, earning a Bachelor of Science degree in psychology. While studying psychology at BYU Hunter worked at residential treatment centers as a direct care staff. He developed a deep passion for working with adolescents and their families that continues strong
today. He continued on to study at East Carolina University, earning a Master's of Science degree in Marriage and Family Therapy. Hunter has had the opportunity to provide therapy for individuals ranging from 5-95, the homeless population, and low-income families at a medical clinic. He loves working with families and has a passion for working with youth. Hunter's focus in therapy revolves around attachment theory and involving the whole family. In his free time, Hunter loves to be outdoors, play sports, play board games, explore new things and eat Thai food.
---
Kelsie McGuire LPCC, Therapist
Originally from Texas, Kelsie has completed her undergraduate degree at Harding University earning degrees in psychology and leadership in ministry. She went on to receive a graduate degree in Counseling at Colorado Christian University. Kelsie is trained in EMDR and is a MINT certified Motivational Interviewing trainer. She has experience working with homeless populations, individuals with addictions, victims of domestic violence, and inner-city youth.
Kelsie is passionate about helping people realize the potential they hold within themselves to heal. She holds the belief that when an individual's values and actions align, they will experience a full life. Kelsie's hobbies include exploring new coffee shops, backpacking, off-roading, running, playing soccer, and reading.
---
Education Team

Laura Hufnagel, Education Coordinator Paraprofessional 
Laura is a Colorado native, born and raised in Fort Collins and is now a local resident of Estes Park. She received her undergraduate degree in Psychology with a minor in Sociology from the University of Northern Colorado. Laura holds numerous certifications and skills such as advanced first aid and CPR, MINT certified motivational interviewing, trauma-informed care, and is a sexual assault victims advocate. Growing up Laura has seen and experienced first hand some of the difficulties facing students who have unconventional learning styles within a traditional school setting. Laura is passionate about helping each student find their own style of learning and is committed to helping others succeed in their academics.
In her free time, Laura spends most of her time in the great outdoors, participating in activities such as backpacking, traveling, rock climbing and skiing. She also enjoys creating art and spending time with her loved ones.
---

Tug Levy, Education Director
Bio coming soon.
---

Deliliah Reubush, Instructor
Bio coming soon.
---
Alex Parmelee, Instructor
Alex is an independent educator, author and public speaker with a special interest in the philosophy of consciousness, the science of addictions recovery and the development of movement therapies.  He says "I love that moment when the student makes a connection between their life right now and something new.  It's like I'm lighting a candle!" and "I want to give my best effort to being an instructor at Fire Mountain where I can contribute most to helping young people thrive within their collective experience here".  Alex wants to share most of what he has learned about strategies for living a full and meaningful life while drawing from his over twenty year Paramedic career, eleven years service in the US Army, a bachelor degree in psychology and a doctorate in medicine as well as being a parent and himself a previously "troubled teen".  Alex has recently returned to the EP area where he also works at the Harmony Foundation, volunteers at the EP Observatory is a firefighter training officer and board member with the Glen Haven Fire Department and is a certified Yoga instructor at EP Yoga Studio.
---

Nick Goode, Instructor
Bio coming soon.
---
Kitchen Team

Linn Green, Cook
Linn is a retired landscape architect.  After retiring, she chose to go to culinary school as a second career. She uses both skills here at Fire Mountain.  When she isn't cooking for the residents and staff, she is teaching gardening and culinary skills.
---

Susie Paglia, Cook
Susie has lived in Estes Park for 27 years. She is married and has 3 grown children and 6 grandchildren.
As an avid swimmer, Susie has coached swim teams for several years. For the last 16 years, she and her husband owned and operated a local restaurant in Estes Park. They sold the restaurant in 2015, which allowed her the opportunity to Fire Mountain's team. Always naturally social, Susie loves spending time with family and friends. Summer is her favorite time of year, affording her the opportunity to garden and explore the surrounding National Forests with her three dogs.
---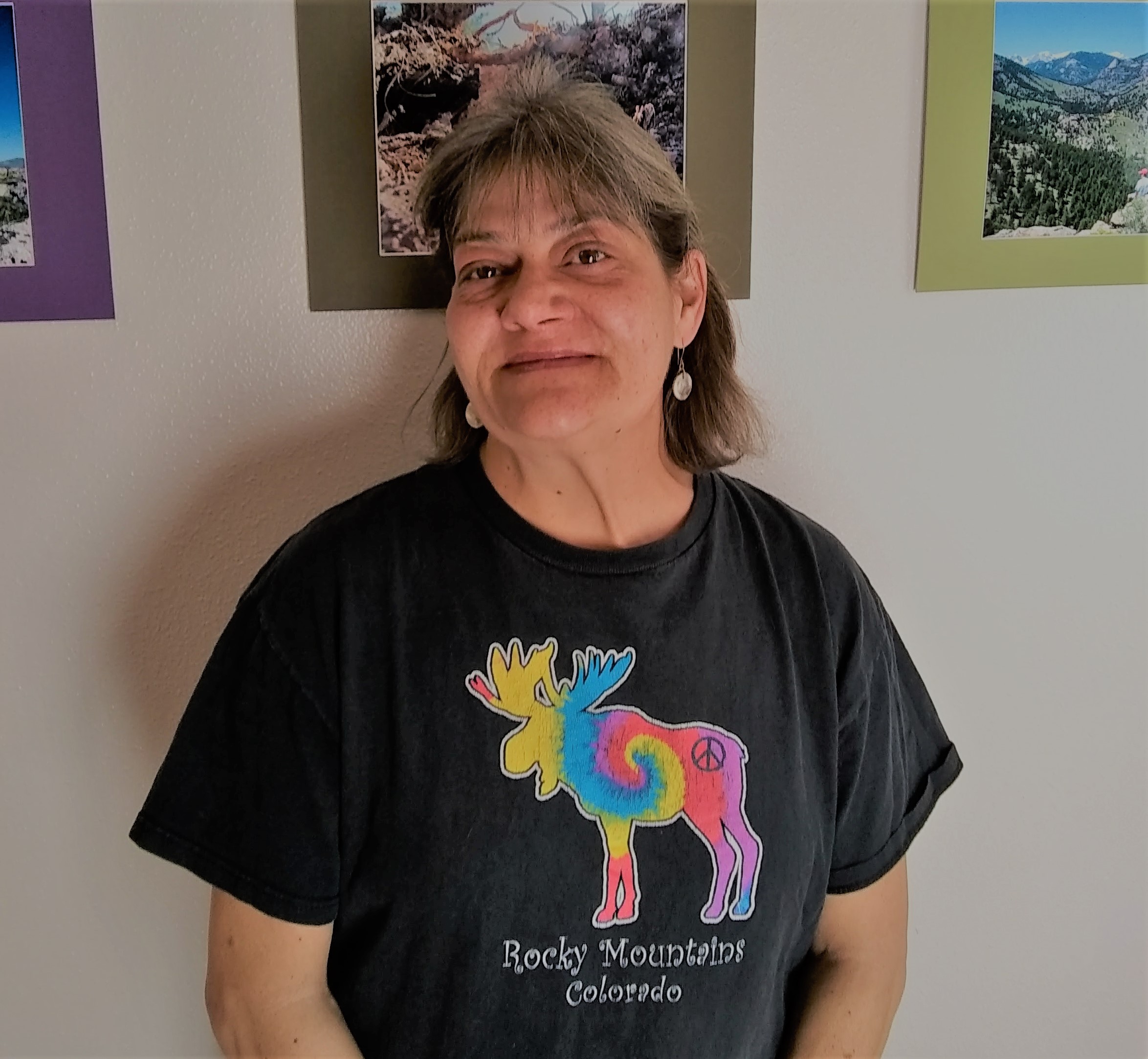 Tracey Neff, Cook
Tracey comes to Colorado after living for 27 years in Minnesota, where she obtained a degree in forestry. She is a proud mother of one daughter. In her spare time, Tracey enjoys traveling, cross-country skiing, gardening, botany, and exploring the outdoors. One of her goals when at Fire Mountain is to pass along her joy of plants and the outdoors to others. In the past, Tracey owned her own herb growing and sales business. She utilizes this experience with Fire Mountain's own indoor herb garden.
---
Administrative Team

Kelsey Maginn, Admissions Coordinator
Originally from St. Louis, Kelsey attended the University of Missouri where she earned her undergraduate degree in psychology.  She recently received her Master's degree in Social Work, with a concentration in mental health, from the University of Denver.  Prior to becoming the admissions coordinator at Fire Mountain, Kelsey gained experience working as a psychiatric technician, a wilderness and adventure therapy field instructor, and a residential counselor for the homeless who struggle with dual diagnoses.
Kelsey believes that in times of great stress and hardship, people need someone that can deeply and non-judgmentally listen. As well as, assist them in gaining clarity in their situation in order to work toward healing. In addition to her passion for helping adolescents and their families reconnect, Kelsey loves spending time in the mountains with her two dogs, Sadie and Manny.
---

Jesse Schwindt, Human Resources Coordinator
Jesse is a recent graduate from Colorado State University. He studied business administration with a concentration in accounting. Although he graduated with distinction in accounting, Jesse came to the realization that he would rather work for a company that helps humanity, than be stuck in a cubicle in a skyscraper. While in college he was the president of Campus Crusade for Christ and that's where he fell in love with serving others, especially those that have had a rough past. In the role as Human Resources Coordinator, Jesse wants to advocate for his co-workers so they can be effective in helping adolescents better their lives.
When Jesse is not at work he loves to play basketball, spend time at Horsetooth Reservoir paddle boarding and hiking, watch movies and spend time with his amazing community of friends.
---
Kelli Johnstone, Office Manager
Kelli was raised in the mountains of central Pennsylvania, where she earned her B.A. in Psychology from Penn State University. In 2016, she moved to Colorado to expand her horizons, test her limits, and utilize her degree. She began her journey with Fire Mountain as a mental health technician, working hands-on with our teens. After a year of direct involvement with Fire Mountain's clients, Kelli assumed the responsibility of the office. 
When not pursuing her passion for helping teens and growing her resume, she can usually be found camping in the Rockies, dancing to live music, or exploring many of Colorado's natural resources.
---

Hugh Parrish, Medications Manager
Bio coming soon.
---
Deliliah Ruebush, Administrative Assistant 
Originally from West Virginia, Deliliah traveled across the country with her car packed and hopes of better opportunities, to find a grand adventure. Deliliah is a graduate of West Virginia University, with a BA in Sociology and Anthropology and a history of working in the hospitality industry. Deliliah enjoys helping others and she hopes to inspire kids with her positive presence here at Fire Mountain.  In her free time, she enjoys skiing, traveling, relaxing by the river, and exploring the natural beauty that Colorado and surrounding areas have to offer.
---
Shift Managers
Katia Nikitna
Katia Nikitina was born in Moscow, Russia. Once she moved to the United States she began exploring her interest in art using chalk and oil pastels as well as acrylic paint. Katia discovered oil paints at Fort Lewis College, which she fell in love with. Throughout her time in college, she actively participated in Creative Collective, the Fort Lewis Art Club in Durango, Colorado. She served one year as secretary and her final year as president, in which she organized meetings, curated art shows, as well as planned and executed weekend trips. She has recently graduated from Fort Lewis College with a degree in Art and Psychology. Katia began working at Fire Mountain in June 2016 and is currently a mental health technician.
---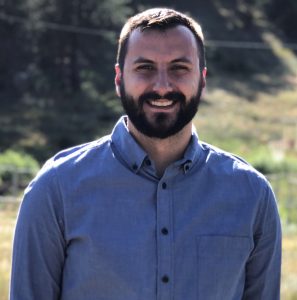 Andrew Stronz
Andrew is originally from New York State, where he studied both Psychology and Legal Studies at the University at Buffalo.  Andrew moved to Colorado in 2015 and began working at Fire Mountain the same year.  Andrew works with training staff in various behavioral techniques. His primary goal when working with teens is to teach them how to think critically and solve their own problems through love and boundaries. Andrew is currently in school for a Masters in Healthcare Administration at Colorado State University.  Through school, he focuses his attention on raising awareness for mental health and treatment options in the community.  In his free time, Andrew enjoys playing guitar, cooking, playing basketball and adventuring with his awesome dog Leo.
---
Michael Curtiss
Michael grew up in Estes Park, CO. He earned a Bachelor's of Science in Human Development & Family Studies from Colorado State University and joined the Fire Mountain team in March 2014. His interest in working with adolescents stems from his own struggles with drug use in high school and young adulthood and recognizing the impact drugs had on himself and several of his close friends. He began working as an overnight staff and frequently got promoted into new positions. He now enjoys not only working with the youth, but also training new staff who are interested in the field. He also enjoys the consistent growth and improvement of Fire Mountain. In free time, Michael enjoys getting outside, hiking, and live music.
---
Direct Care Staff